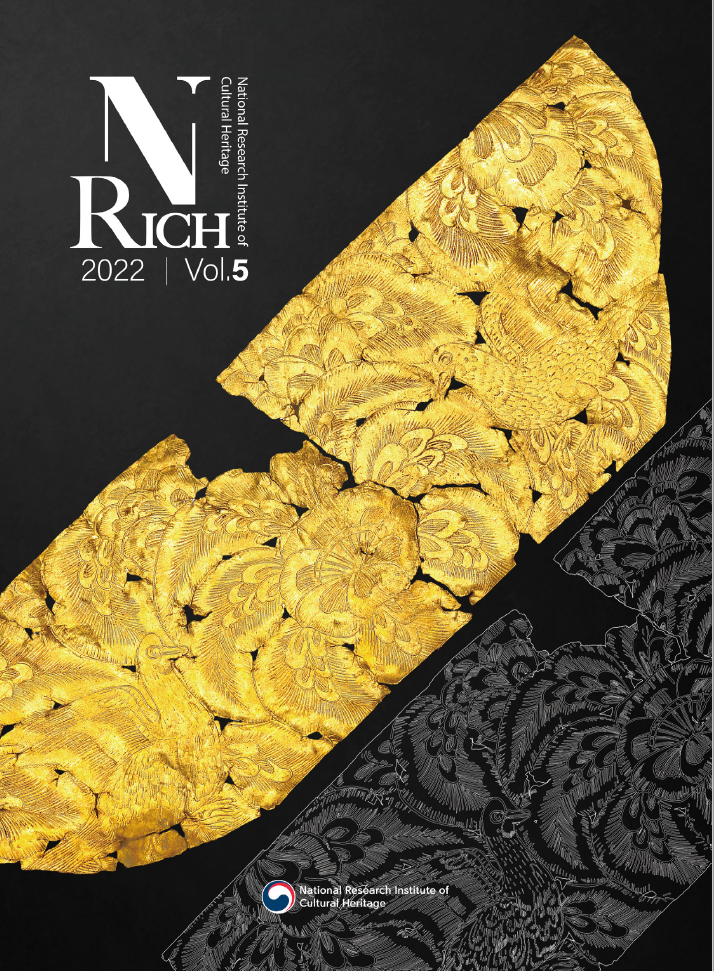 I am very pleased to announce the fifth issue of the NRICH English Newsletter. The NRICH newsletter was first published in 2020 to promote the latest research results and news on Korean cultural heritage at home and abroad.

The unprecedented COVID-19 pandemic made the world to experience a whole new lifestyle such as daily life covered by face masks and the contactless and contact-free culture. In spite of the pandemic, the NRICH has continued to make achievements as the country's leading cultural heritage investigation and research institute.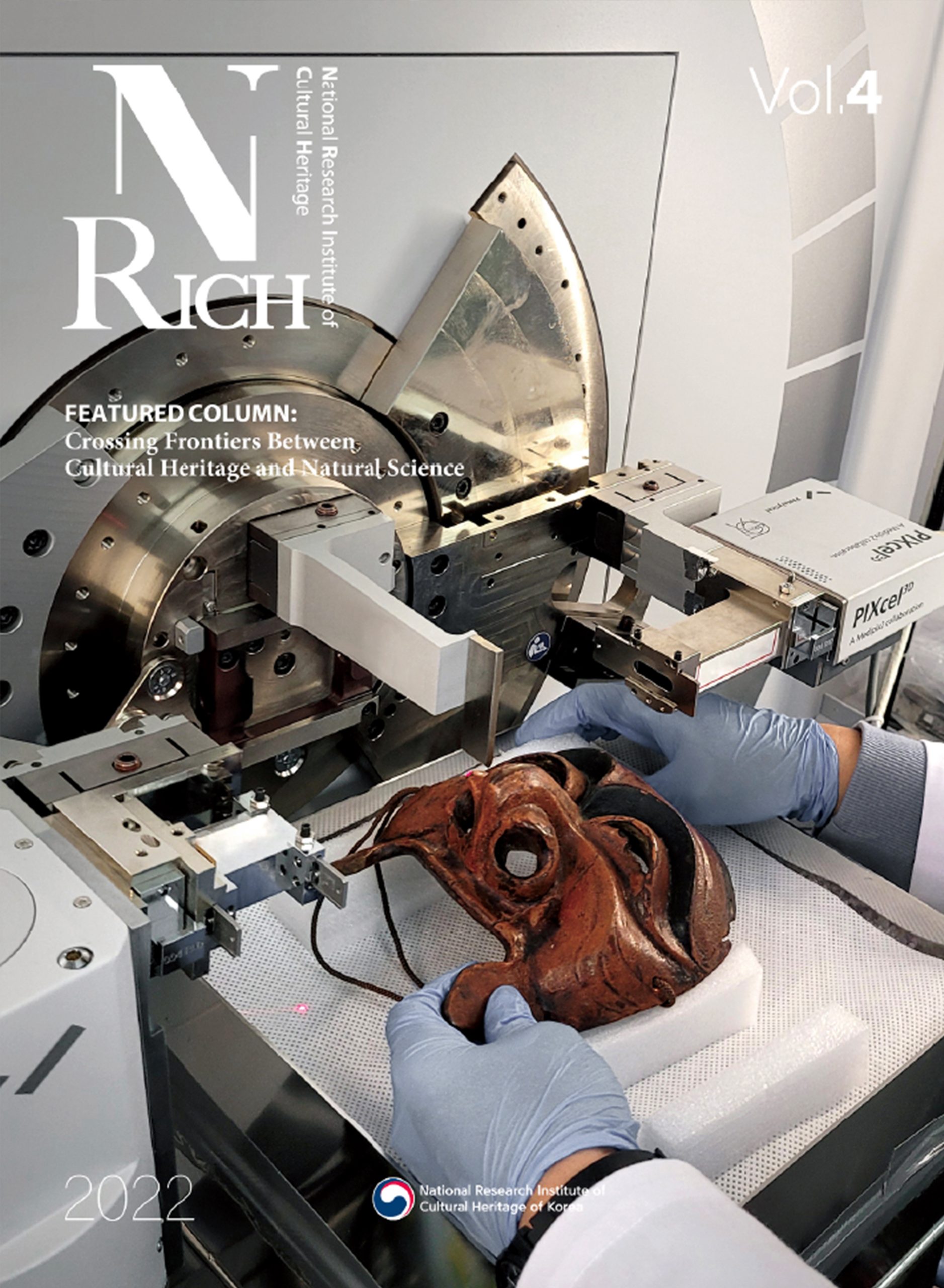 I am truly delighted to release the fourth issue of the "NRICH," an English newsletter of the National Research Institute of Cultural Heritage. As we publish more issues, I am glad that the magazine is gaining reputation as a good guide to understanding Korea's history and culture.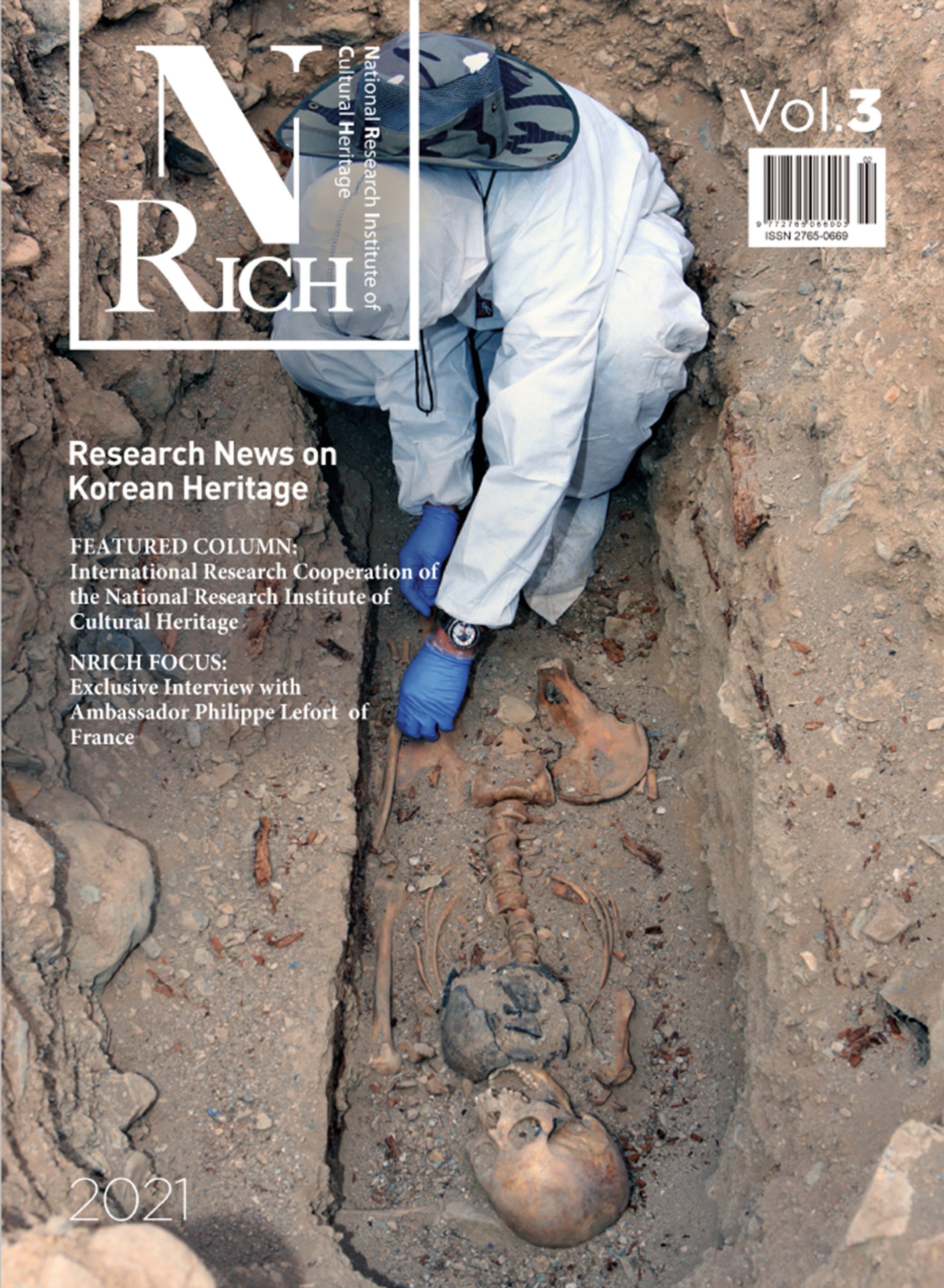 My warmest greetings to all of you reading this third issue of the "NRICH" English journal! Since its establishment in 1969, the National Research Institute of Cultural Heritage (NRICH) has been actively involved in global research and has established connections with researchers around the world. With increasing global efforts to emerge stronger from the COVID-19 pandemic, we hope to soon resume our international research and exchanges with our friends and researchers from abroad.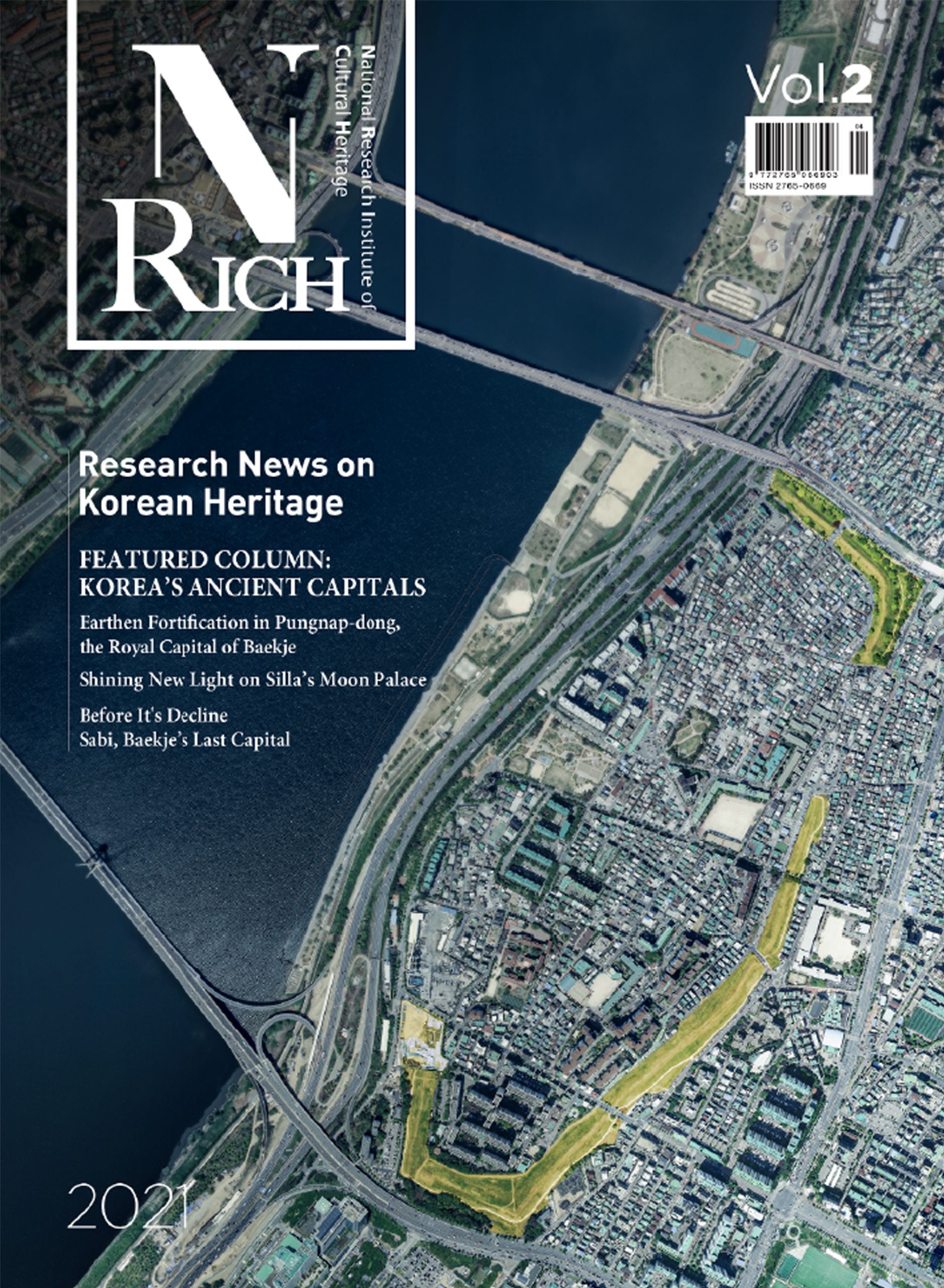 COVID-19 has brought abrupt halt in our
lives and created gaps between friendships
as well as relationships. In the midst of this
unprecedented crisis, we believe that trust
and cooperation are the key to combat this
global pandemic. Bearing that in mind, I
am pleased to announce that the NRICH
has released its second issue of "NRICH",
an English magazine on Korean cultural
heritage research projects.
Korea, the Land of the Morning
Calm! Although Korea had long been
known as the Land of the Morning Calm,
the epithet is now fading into oblivion.
From the Paleolithic Period, hundreds
of thousands of years ago, through
to modern times, Korea has preserved its
own unique history and culture. Today,
electronics and automobiles from Korea's
global giants, such as Samsung and Hyundai,
can be seen everywhere on the planet,
along with the name "Korea."